2018 New Years SCT Programmer Drawing at the Forum! Just hit the thread to qualify. Details inside
Let get this New Year going with a SCT BDX or SCT X4 programmer give away.  Just hit this thread and just one post only please to qualify. Multiple posts will get you disqualified. We will throw in a SSi Performance Industry Best Custom Tune for free as well. Just 1 tune. As soon as the number of posts hits our designated number we will draw so lets get this drawing going!
Happy New Year Everyone!
SSi Team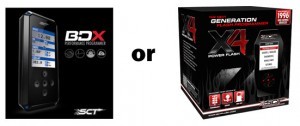 http://socaldiablo.com/forum/index.php?topic=8217.0